The Sanctuary's primary goal is to provide humanitarian assistance to Liberian persons
when they return to their homeland, regardless of denominational preference.
We extend our assistance to all who require this, whether they be secular or any denomination.

This position will always be respected and maintained.
The project is managed by Director Gray and Pastor Gayflor on the ground (themselves Liberian), caring for many disabled, elderly and vulnerable persons, in a family orientated ethos to unite orphans bereft of their own families.



At present the site which is owned by this organisation, comprises eight acres of arable land on the outskirts of the capital Monrovia, and is still under construction for building refurbishment, including a children's play area with the kind generosity of the Liberian Government and Janet Morris-Evans.

The aim of our venture is to become a self-sustainable farming initiative in the long term, producing our own food, but also to develop ways to set up trading with surplus produce of our efforts, that will also add to the wider economic needs of the local Liberian environment.

We will remain a not-for-profit organisation for humanitarian purposes, whilst required to develop ways of self-sustenance that will hopefully also include the provision of a clean potable water facility

; a school; medical centre, church and the introduction of live stock farming, eventually.




Other issues we hope to provide at a future date, would be health care and educational assistance, this being fundamental to complete welfare and wellbeing. We aim to create a one-stop location that could flourish for people to turn to, for many years to come.




To this end we openly welcome liaison and/or support from other humanitarian, non-governmental aid organisations, in order for them to work in conjunction with our own aims. To relocate and share our facilities and amenities if so desired or alternatively, just to help progress and develop the community, so as to ensure that we can assist as many people as possible with their need(s).

We also welcome the opportunity to expand and cater for the future posterity of Liberians for generations to follow!

We do not of course, propose any form of merger, especially if undesired.

We simply intend to combine all our efforts into one land location, retaining our separate identities if preferred, but ensuring that our capabilities can be strengthened by working together toward the same goals.

At this point, sound business advice and suggestions are also most welcome.

The Sanctuary simply wishes to combine available aid and support onto our site, which is located within easy reach of amenable transport and capital city links.

It is also appreciated of course, that eight acres alone cannot support too many organisations (most of the land is required for farming), but there is certainly enough space to accommodate initial prospective groups offering their invaluable support.

We hope to ensure that deserving people receive the best assistance possible, and at their point of need!

We had a vision for hope, and a Sanctuary was born!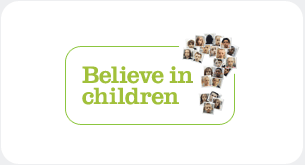 All people matter, at all times.